Backup Google Apps Data To Safeguard Data From Disasters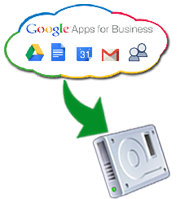 Interoperability and expandability have been the major factors apart from the ease of deployment, in the popularity of Google Apps for Business. With Google Apps you get access to all the services and apps you require for your business, irrespective of its size. Since an organization, be it small or big, largely depends on its data it therefore looks forward for a proper backup strategy for backing up the Google Apps data.
Why Is It Advised To Take Google Apps Backup?
Not backing up your Google Apps data is similar to driving your car without an insurance. You can surely save your money without the insurance, but will regret doing so at some or other point of time. Since Google Apps is a cloud service, the thing that needs to be kept in mind is that the data is stored on Google's server that is located at some far-off place. It is not stored on your computer and thus at the time of unfortunate incidents like Google Outages, you are at the risk of losing crucial data.
In addition to this, Google Apps for Business backup is also necessary, as there is no training as such that can prevent the users from unintentional mistakes such as deletion. There are many such incidents when the employees may end up in deleting their data by mistake.Therefore, in such situations, Google Apps backup is a sure-shot solution for securing your organization data.
Different Google Apps Backup User Data Methods
Each one of the Google Apps like Gmail, Contacts, Calendar, etc. have some native methods or techniques for recovery of data in case you did not backup your Google Apps data.
Gmail allows the users to restore the email moved to the trash folder within a time period of 30 days. Post expiration of this time period, the emails cannot be recovered. Hence, it is strongly advised to backup Gmail emails to safeguard against accidental deletion.
Google Contacts allows the users to roll back some contacts to their previous state. Although you cannot restore just a single contact and all the contacts will be restored, consuming unnecessary time. Therefore, backing up the entire contacts is the better option.
Google Calendar enables you to undo a delete operation just after it has been performed. If you fail to undo the deletion immediately, the calendar entry will be permanently deleted. Therefore, for saving yourself from the trauma of losing important calendar events, backing them is the best solution.
Solution To Backup Google Apps Data
There are various professional solutions available, which help the users to backup Google Apps data. However, not every solution is as efficient as it seems. Since you are dealing with the backup of your organization's crucial data, the solution must be validated. One solution, which offers both efficiency and privacy of your Google Apps data, is Google Apps Backup. The software is embedded with advance features, which enable the users to completely backup the entire Google Apps data into different formats like EML, MSG, PST ad MBOX. The contacts and calendars can be backed up in vCard and ICS formats. Three different backup methods are offered by the software- Single User, Multiple User and Domain User backup. it is one of the best Google Apps backup solution which enables the users to effectually backup the Google Apps data.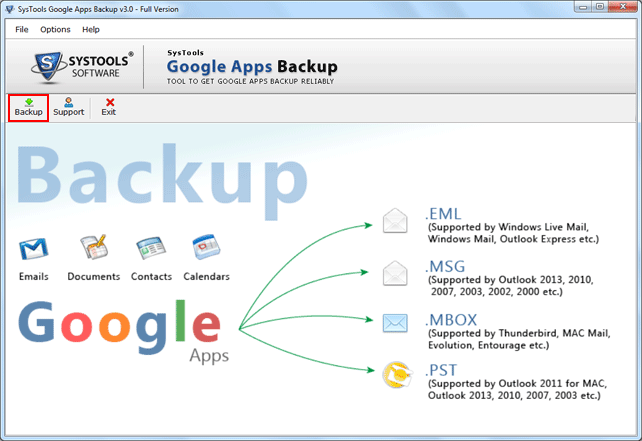 Author Bio: Mike Augustus is an active blogger and writes for different verticals of cloud technology. He expertise in Google Apps technology and possesses its in-depth knowledge.